BDT Close-Quarter Combatives Course
MARCH 9-10, 2024
The BDT Close-Quarter Combatives Program is tailored for situations where concealed weapons might not be an option, necessitating potent hand-to-hand defensive techniques. The program delves into understanding the predator's mindset, identifying pre-attack indicators, and recognizing when you're being targeted. It also underscores the verbal dance that often precedes physical confrontations. Equipping oneself with physical and verbal defensive tools is paramount for a holistic defense approach.
The term "Everyday Carry (EDC)" pertains to daily essentials, particularly, in this context, a concealed firearm. Traditional martial arts, while proficient, may not fully address the nuances of protecting your EDC. Engaging with an opponent using conventional techniques could compromise the security of a concealed firearm, potentially heightening the danger.
Refining our approach becomes crucial to counteract this, ensuring that one's EDC is always safeguarded. The program places special emphasis on mastering the art of close-quarter firearm control, underlining its criticality in self-defense scenarios.

In the expansive realm of self-defense training, firearms instruction and combatives frequently take center stage. Many devotees alternate their weekends, dedicating one to refining their marksmanship and another to enhancing their hand-to-hand combat prowess. Yet, there's a growing acknowledgment of the importance of merging these two disciplines. This methodology leans into our innate, primal responses under duress. The program was born from Coach Baker's deep-rooted martial arts expertise and tenure coaching law enforcement, security experts, and military personnel.
In addition to other skills, our focus will be significantly directed toward mastering weapon retention and disarming techniques in close-quarter situations. It's crucial to understand and anticipate the moment a threat manages to get within arm's reach and compromises the security of your firearm. During these critical seconds, your response can determine the outcome of the encounter.
We will delve into detailed scenarios where an assailant might attempt to wrest control of your weapon, teaching you not only how to physically retain your firearm but also to employ strategic maneuvers that disrupt the attacker's balance and focus, giving you the upper hand. By recreating these high-pressure situations, we aim to fortify your muscle memory, ensuring your reactions become instinctual and swift.
Course Description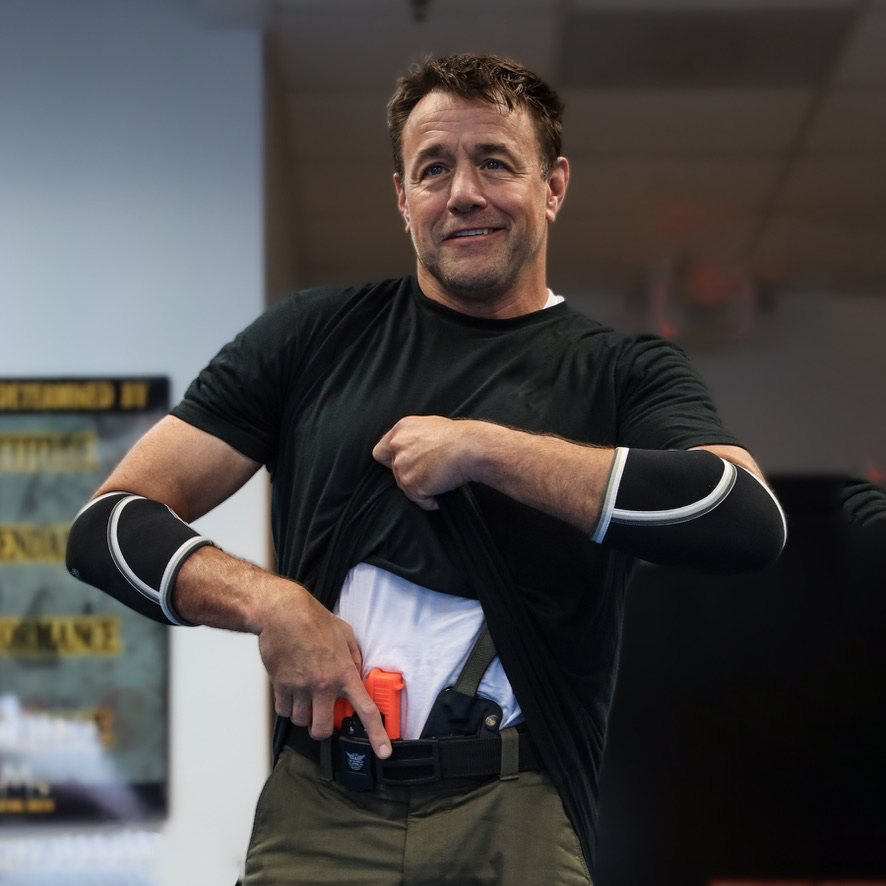 This course spans two days, offering a 12-hour comprehensive training that adopts a multi-faceted methodology to develop practical and combative capabilities.
This course is structured to impart core principles of smooth integration, setting the foundation for proactive problem-solving during intense social interactions. We'll address verbal engagements prior to physical contact, introduce non-offensive control methods for minor confrontations, and delve into strategies for escalated physical altercations when restraint is no longer an option.
Course Details:
Who: Sifu Alan Baker Of BDT, & Dennis Rousseau of Force Solutions
What: BDTCQC Close-Quarter Combatives Course
When: MARCH 9 – 10, 2024 (SAT: 9-4, SUN: 9-4)
Where: Woodstock, GA, Atlanta Martial Arts Center
What Is Needed For The Course:
Your EDC Belt
Your EDC Holster (You can train with your EDC Set up)
Training Gun "Red Gun," We Use The Orange Demo Gun from BLACKHAWK.
Non-Marking Mat Shoes (Contact Us For Info If Needed)
Course Tuition
Course Tuition Is: $500.00
Attendance will be held to 10 students.
Please note that pre-registration is mandatory for this event! To initiate the process, reach out to us using the contact information below. Upon acceptance, you will receive a payment link to secure your place at the event.
To Regester Contact Alan Baker at: sifualanbaker@gmail.com
Sign Up By Clicking Below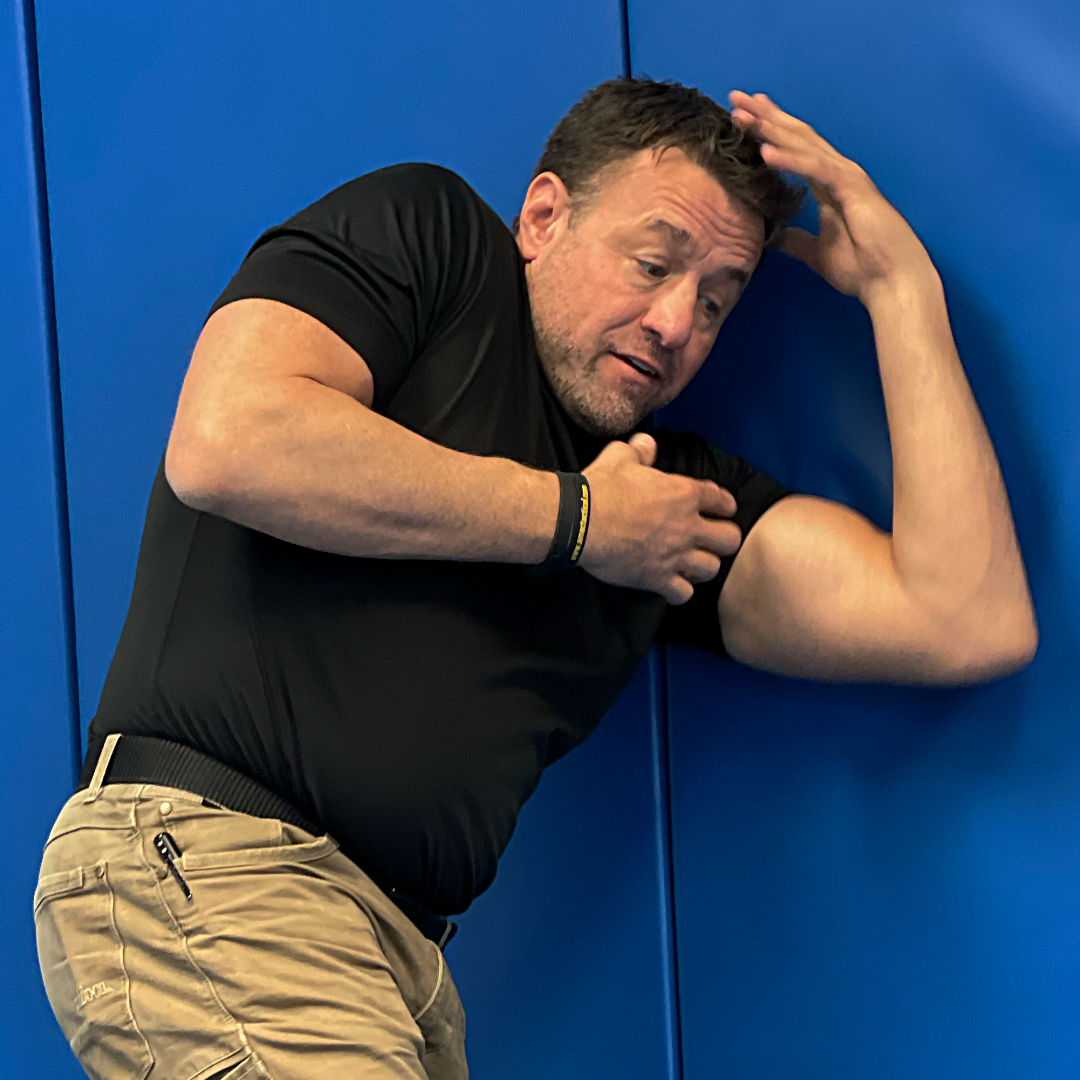 Hosted In Woodstock Georgia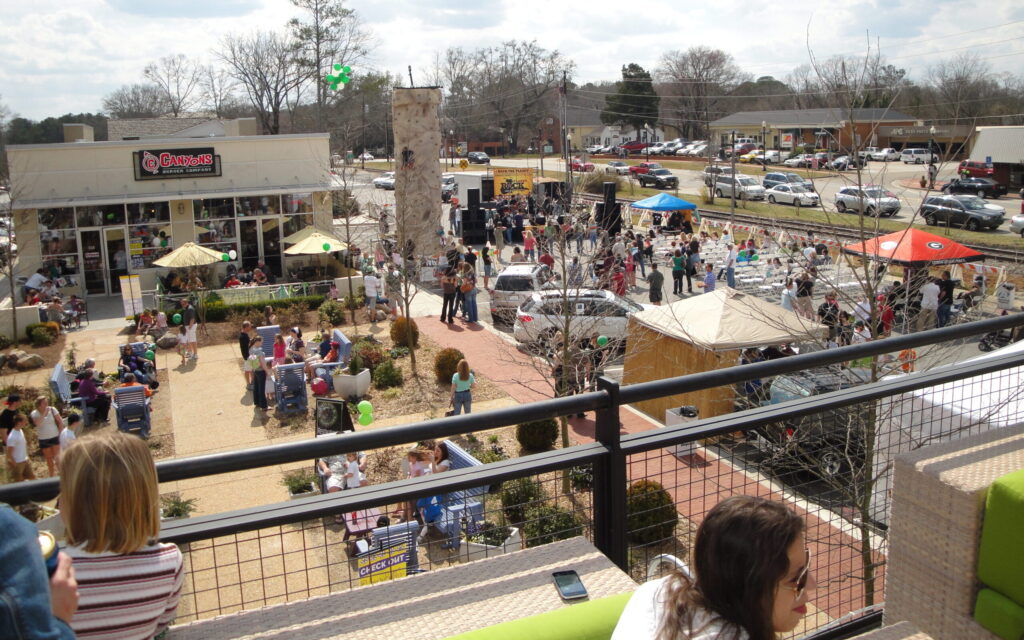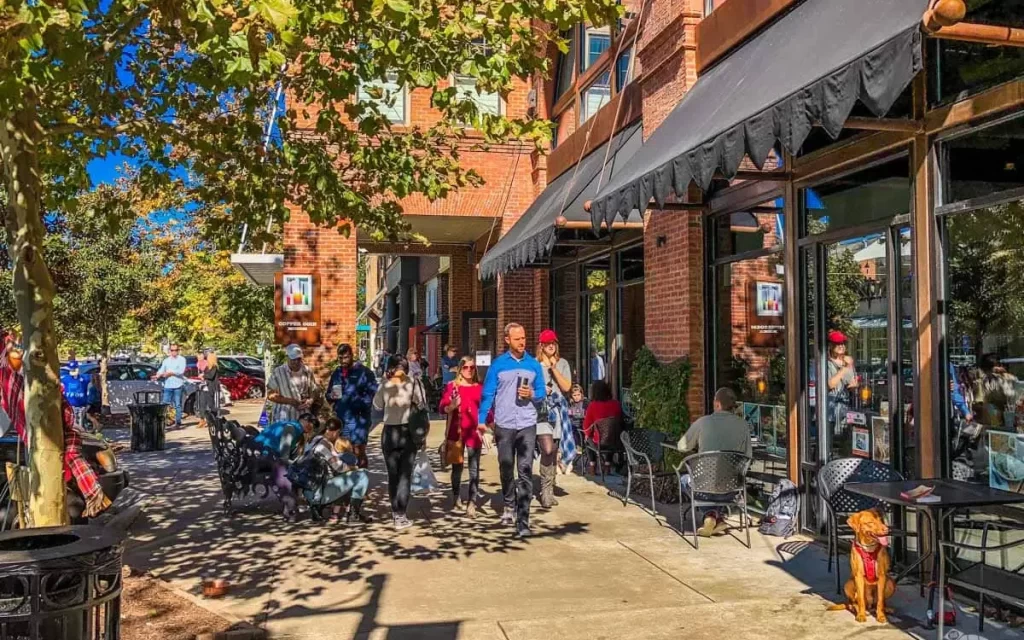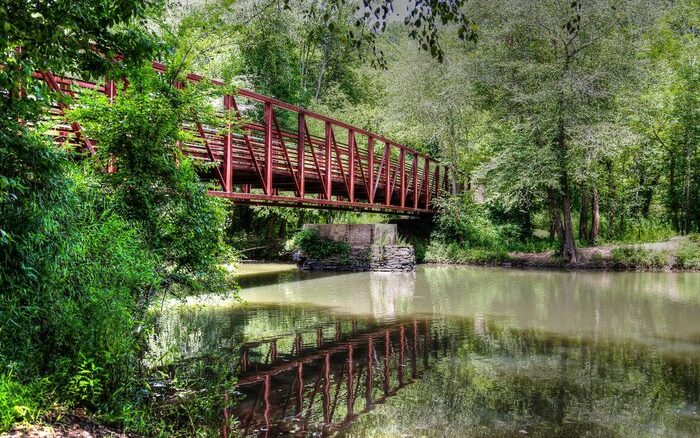 Located just 30 minutes north of Atlanta, Woodstock has craft brews and chef-driven restaurants plus miles of trails and a vibrant music scene.
Woodstock, located in Georgia, exudes Southern charm and offers a delightful blend of history and a strong community spirit. The downtown area of Woodstock is brimming with energy, featuring a vibrant atmosphere and an array of exceptional dining and shopping options. With over 30 distinctive locally owned shops, you'll discover a treasure trove of unique finds and exciting deals. Downtown Woodstock also boasts an enticing culinary scene, offering a diverse selection of locally owned restaurants that promise unforgettable dining experiences.
Adding to its allure, Woodstock is proud to be home to the Outlet Shoppes at Atlanta, Georgia's newest premium outlet mall. Housing more than 100 world-class stores, shoppers can indulge in a delightful retail therapy experience.
Things to Do in Woodstock Georgia:
Course Instructors
Sifu Alan Baker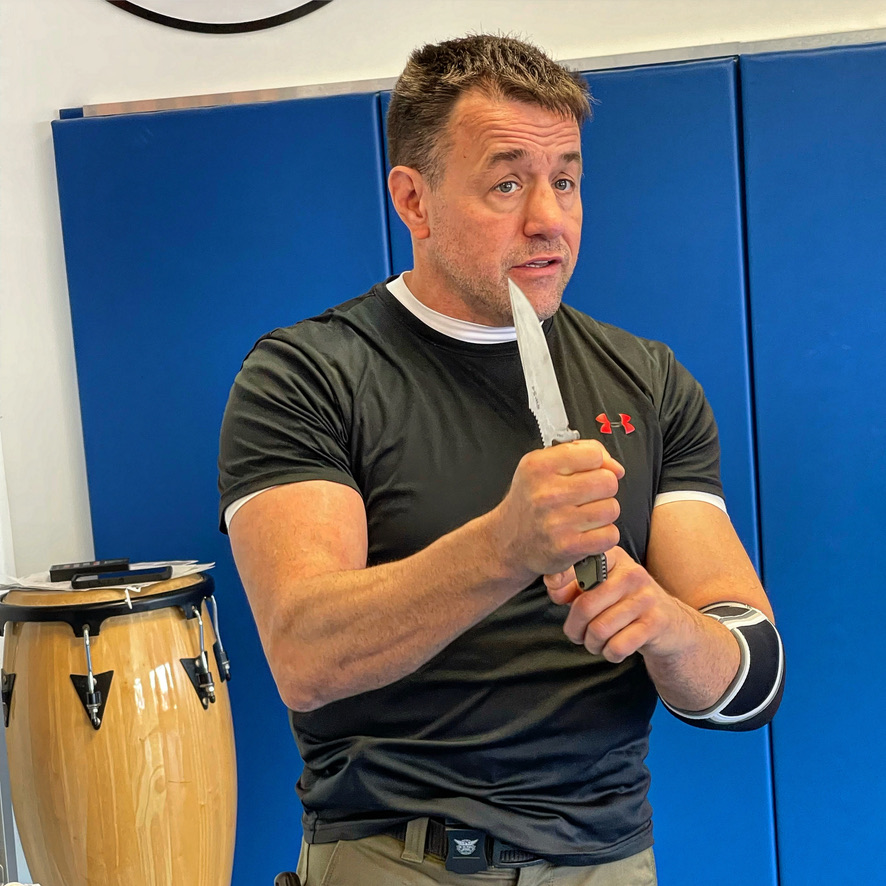 Alan Baker stands as an industry leader in the world of martial arts and self-defense, with a diverse and extensive background spanning more than four decades. Within this time, Sifu Baker has delved deep into the essence of over 20 martial arts forms, mastering various disciplines, including Gracie Jiu-Jitsu, Judo, Wing Chun Kung Fu, Zu Wei Shu Kung Fu, Muay Thai Boxing, and Pekiti-Tirsia-SMF Kali, among others.
His journey is adorned with advanced expertise, shaped partly by the wisdom and guidance of numerous world-renowned masters. Notable figures such as Guro Dan Inosanto, Ajarn Chai Sirisute, Sifu Francis Fong, Sensei Erik Paulson, Master Pedro Sauer, Sijo Dana Miller, Ajarn Greg Nelson, Master Bob Byrd, Professor James Cravens, Coach Justo Diéguez and Tuhon Tim Waid have all played pivotal roles in chiseling Sifu Baker's skill set, further elevating his status within the martial arts community.
Sifu Baker's global impact extends beyond individual skill enhancement, thanks to his brainchild, Baker Defensive Tactics (BDT), formerly AMAC Tactical Group. His pioneering methods in imparting knowledge on sophisticated defensive techniques, adept firearm usage, and precision in edged weapon handling transcend the conventional boundaries of martial arts training. His expertise is sought after by security experts from Fortune 500 entities, distinguished law enforcement agencies, SWAT divisions, and significant segments of the U.S. government apparatus, including the Department of Defense, CIA, and the Department of Homeland Security.
Additionally, Sifu Baker brings his extensive knowledge to prestigious platforms such as The Executive Protection Institute, The Vehicle Dynamics Institute, and Jason Redman's Overcome & Survive Program as the lead Defensive Tactics Instructor.
Through his relentless dedication to the advancement and transformation of martial arts and tactical defense strategies, Sifu Baker has touched the lives of countless individuals. This commitment fortifies his standing as not just a master in his field, but also a trailblazing influencer in the spheres of combat and personal defense.
---
Dennis Rousseau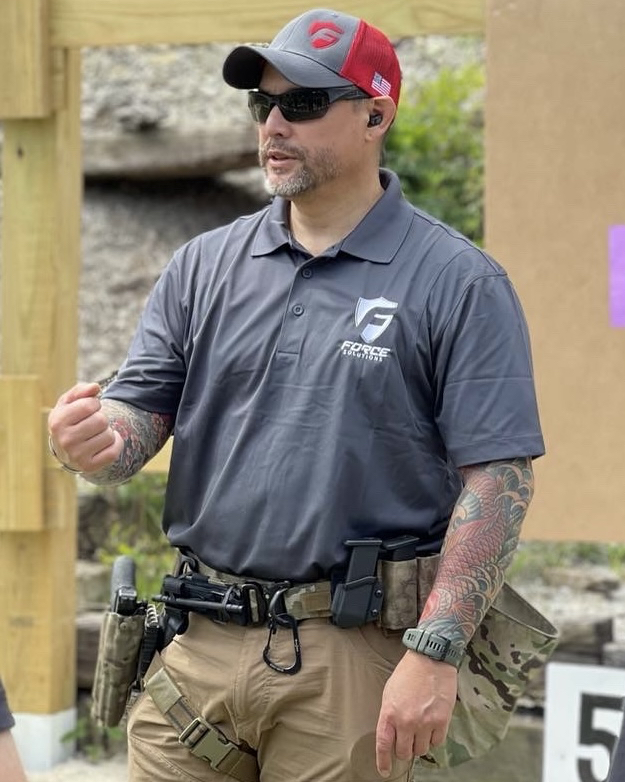 Dennis Rousseau is a highly experienced military veteran and active duty law enforcement officer with over sixteen years of service in a prominent Federal Law Enforcement agency. He is a full-time Primary Less Lethal Instructor specializing in de-escalation, ground tactics, hand to hand, edged weapons, force-on-force, less than lethal tools, cell, plane, vehicle extraction, and firearms training.
Dennis has earned various instructor qualifications from reputable organizations Federal Law Enforcement Training Center (FLETC), and the NRA Law Enforcement Division.
Dennis holds an extensive background in martial arts and combatives, holding a Black Belt in Brazilian Jiu-Jitsu awarded by Master Pedro Sauer, and a Black Belt in Tae Kwon Do. Currently mentored under Sensei Erik Paulson in Jiu Jitsu, Combat Submission Wrestling (CSW), STX Kickboxing, and Shoot Wrestling. Dennis's primary instructor is Sifu Alan Baker, where he continues to train and holds various ranks in Brazilian Jiu Jitsu, Kali, JKD, Civilian Tactical, and Protective Response Tactics (PRT).
Dennis is the founder and lead instructor of Force Solutions, where he combines responsible firearms training with hand to hand self-defense. Surroundings, situational awareness, and de-escalation are core tenets taught at all levels of training.
Dennis's philosophy on firearms and self defense training is rooted in the belief that Combatives and firearms training must be taught consistently to show civilians and law enforcement the reality of how situations may occur.